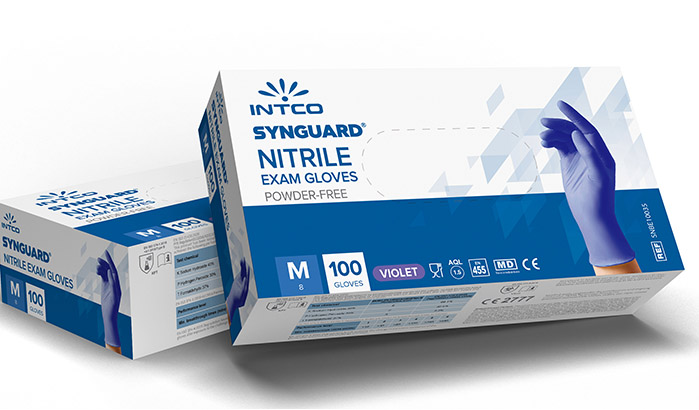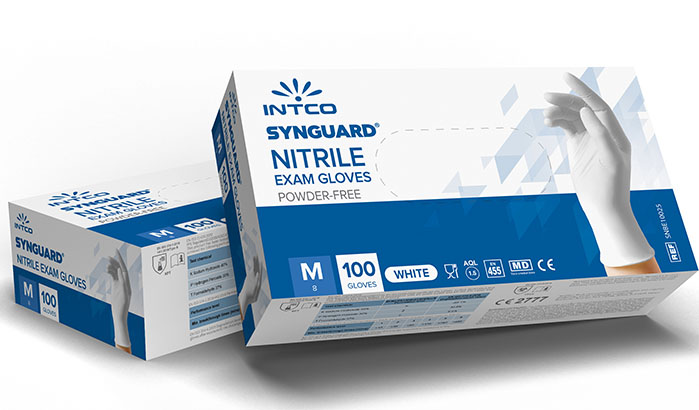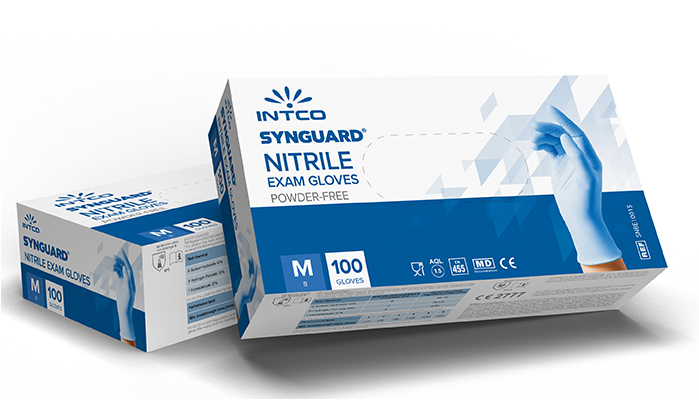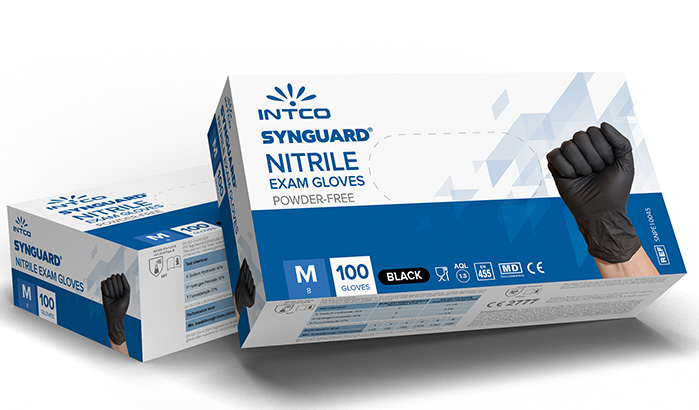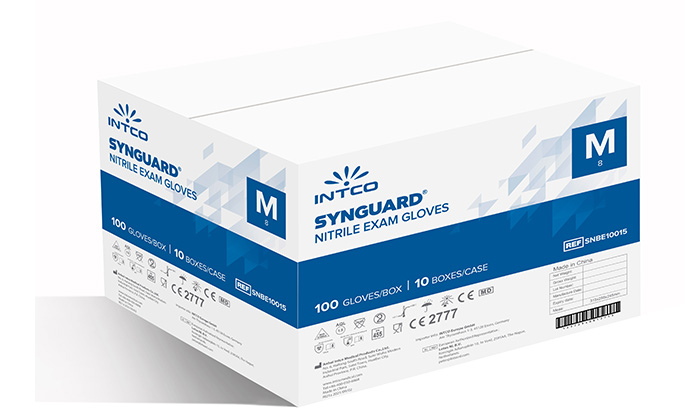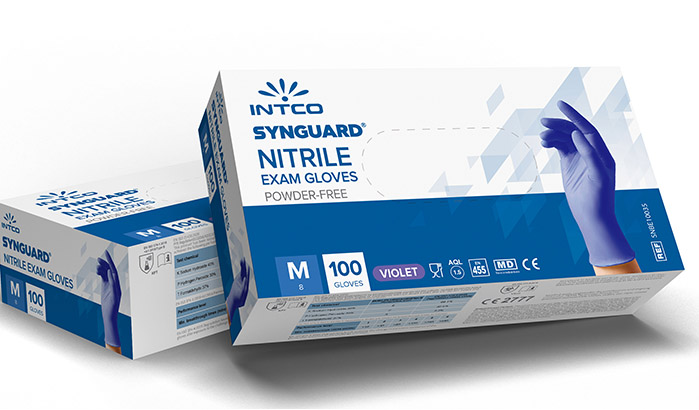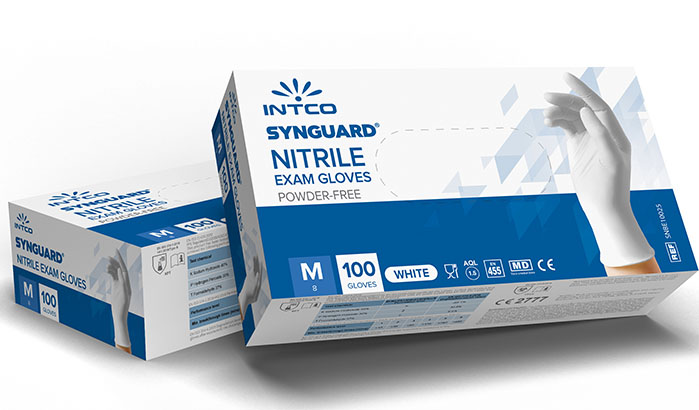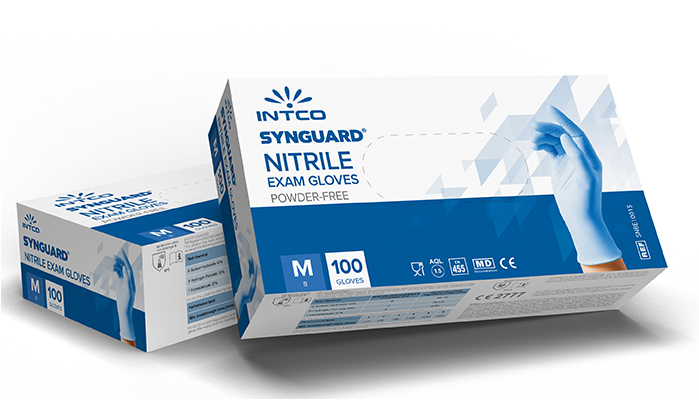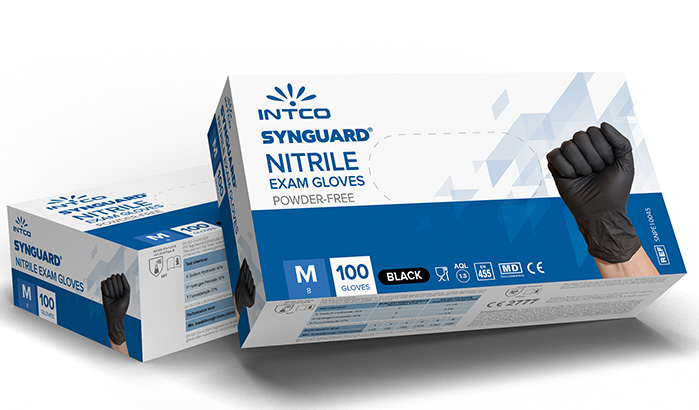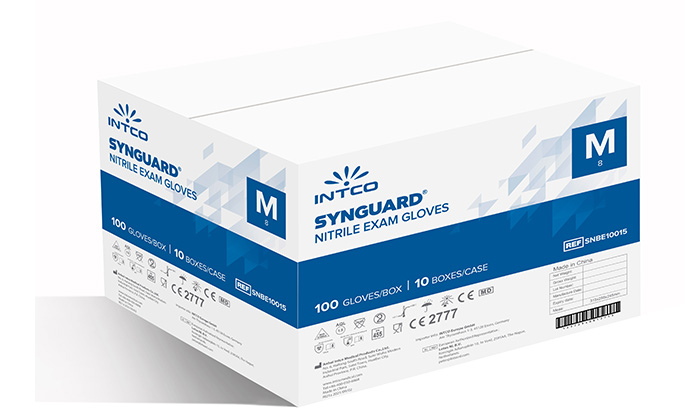 Synguard® Nitrile Exam Gloves
Latex free, powder free, and odor free.
Free from latex protein, eliminating Type I Immediate Hypersensitivity reaction
Custom design enhanced comfort and fit
Finger textured for a reliable, consistent grip.
Chlorinated powder free interior promote smooth donning & doffing experience
A good barrier protection to avoid cross contamination between foods, and between caterers and foods
A good barrier protection against bacteria, viruses, chemicals and dangerous substances
Specification
PRODUCTION INFORMATION

Material

Nitrile

Not Made from Natural Rubber Latex

Yes

Available Sizes

XS,S,M,L,XL

Color

Blue, white, Violet, Black

Glove Length

≥240mm

Freedom from Holes(Inspection level I)

AQL 1.5

Powder Content

powder free

Sterile

No

Finger Thickness(mm)

≥0.05

Palm Thickness (mm)

≥0.05




Force at break

≥6N before and after aging

Tensile Strength

≥14MPA before and after aging

Protection against Bacteria and Fungi

Pass

Protection agains

40% Sodiumt Hydroxide (K)

30% Hydrogen Peroxide (P)

37% Formaldehyde (T)

>30min


Protection against Viruses

Pass

Dimensions(±10mm)

XS/70;S/80;M/95;L/110;XL/120

Surface

Micro-textured on fingers
ORDERING INFORMATION
Size
XS

S
M
L
XL
SKU
Blue
SNBE10013

SNBE10014




SNBE10015




SNBE10016




SNBE10017



White
SNBE10023

SNBE10024




SNBE10025




SNBE10026




SNBE10027



Violet
SNBE10033

SNBE10034




SNBE10035




SNBE10036




SNBE1007



Black
SNBE10043
SNBE10044

SNBE10045
SNBE10046
SNBE10047
PACKAGING AND STORAGE
Packaging
100pcs/box, 10boxes/ctn
200pcs/box, 10boxes/ctn
Box Size
230*125*60mm
245*130*80mm
Carton Dimension
315*258*245mm
415*270*258mm
Shelf Life
5 Years
Storage Instructions
Keep out of direct sunlight, store in a cool and dry place. Keep away from sources of ozone and ignition.

Standards and Certificates
Synguard Nitrile Exam Gloves complies with EN455-1:2020. EN455-2:2015, EN455-3:2015, EN455-4:2009, EN ISO 374-1:2016+A1:2018, EN ISO 374-5:2016, EN ISO 21420.