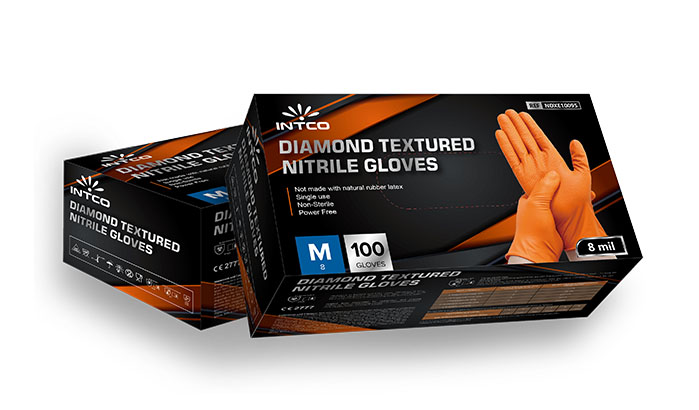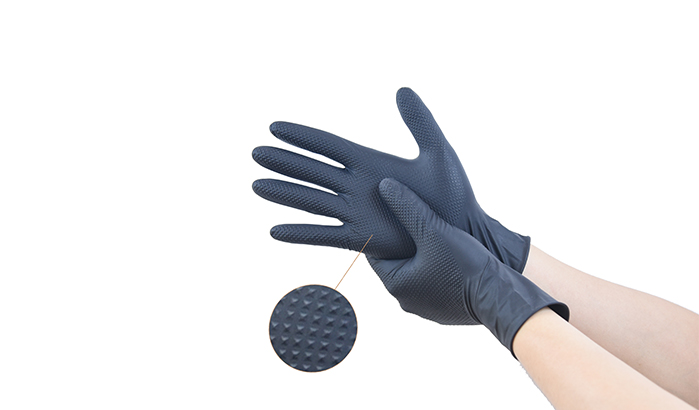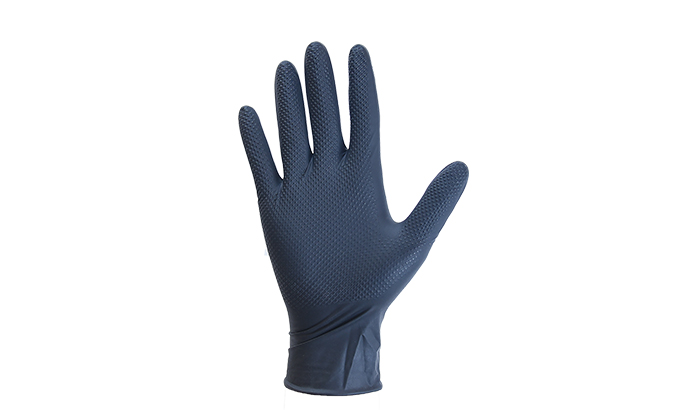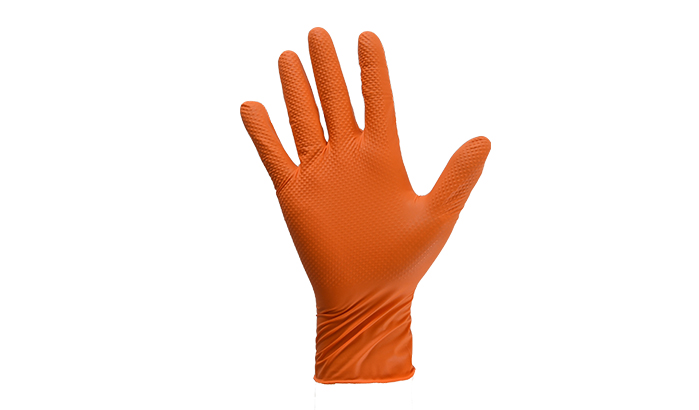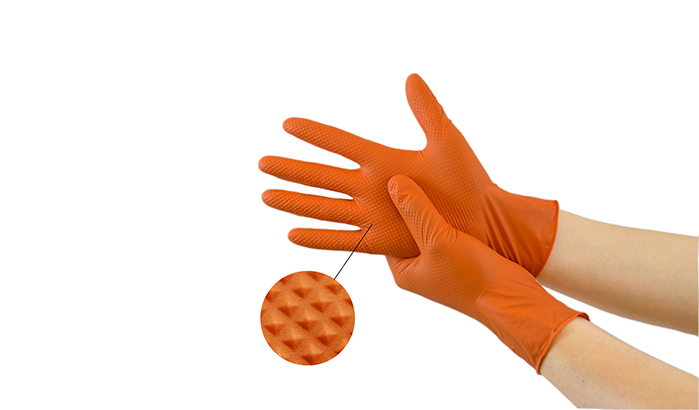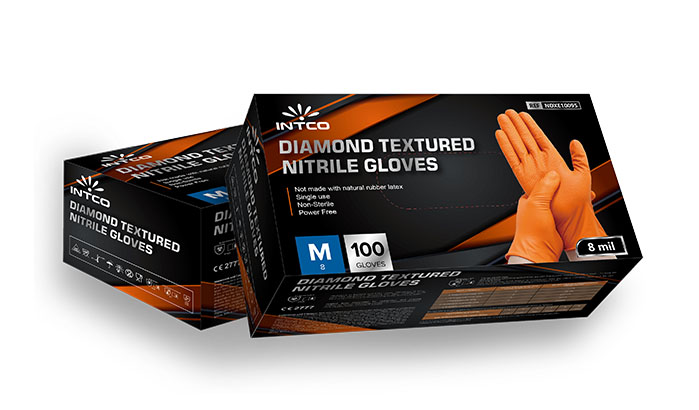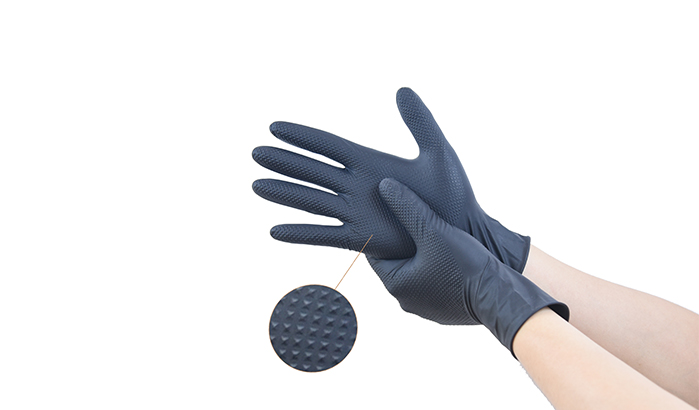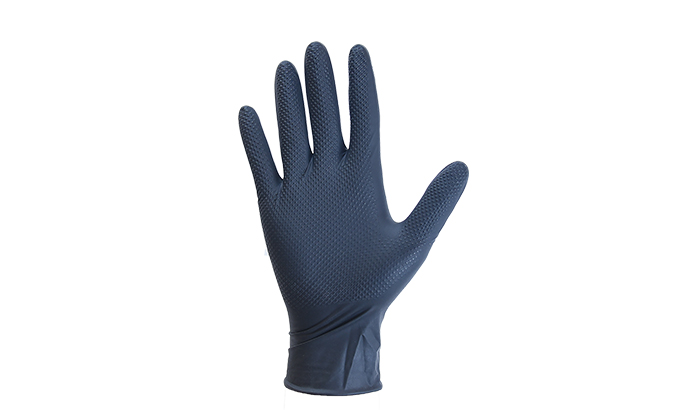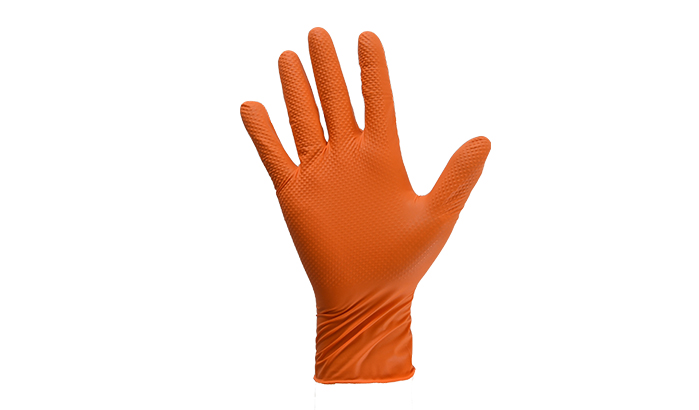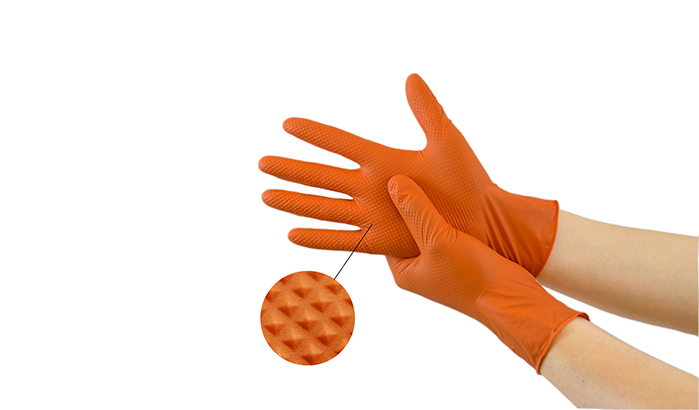 Diamond Textured Nitrile Gloves
The nitrile gloves featuring a special Mega Texture design, for reliable hand protection with a more secure grip.
The texture channels away liquids for a grip that won't quit.
The thickness resists tearing, for product protection.
Be compliant with US food contact and EU food migration regulations.
Specification
PHYSICAL PROPERTY
SKU
COLOR
MATERIAL
SIZE
LENGTH (mm)
THICKNESS
SURFACE

NDVE1004*

NDVE1009*

Black

Orange

Nitrile
M/L/XL/XXL
≥240
0.20mm/7mil
Raised diamond grip pattern

NDPE1004*

NDPE1009*

Black

Orange

Nitrile
M/L/XL/XXL

≥240
0.22mm/8mil
Raised diamond grip pattern
STORE INFORMATION
SHELF LIFE
5 years from the date of manufacturing
INSTRUCTIONS

Keep out of direct sunlight, store in a cool and dry place;

Keep away from sources of ozone or ignition
STANDARDS AND CERTIFICATION
EN455/ EN ISO 21420/ EN374 /EN388 /EU 10-2011/21 CFR 177.2600