Recently, A donation certificate from Zhejiang and a thank-you note from Beijing AiEr Foundation were successfully signed and received at the headquarters of INTCO Medical.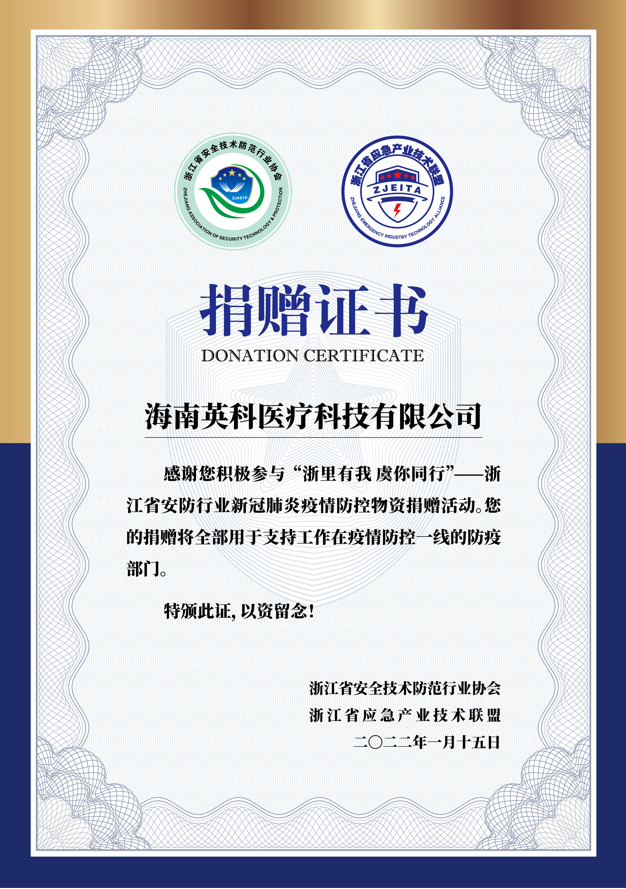 In December 2021, many places in Zhejiang province became the gathering place of risks. Facing the severe situation of epidemic prevention and control, INTCO Medical jointly with Zhejiang Association of Security Technology & Protection and Zhejiang Emergency Industry Technology Alliance at the first time to donate 100000 nitrile gloves, and timely sent to Hangzhou Xiaoshan International Airport, People's Shangyu District Government of Shaoxing city and other relevant units and departments to contribute to the battle against epidemic in Zhejiang province.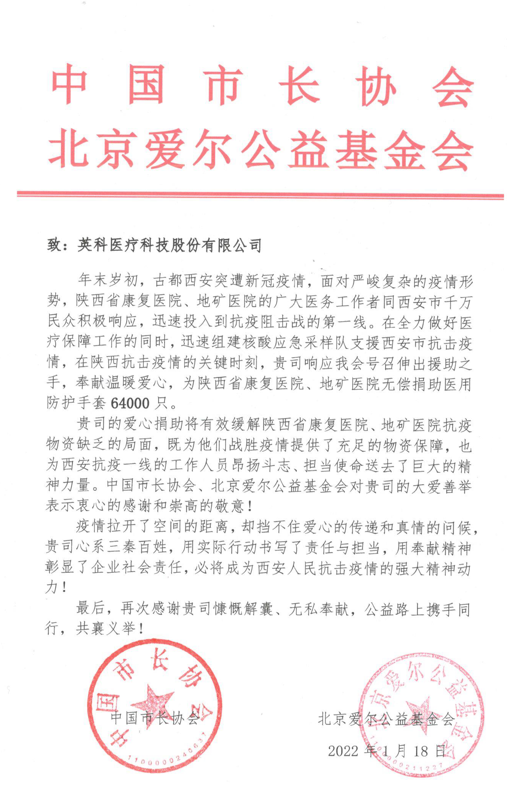 Medical enterprises are responsible for protecting the national health. INTCO Medical has always adhered to the values of love, goodness and truth seeking, actively responded to the call of the state, and paid close attention to the trend of domestic epidemic, and continuously donate supplies to the front line to help the epidemic prevention and control around the country.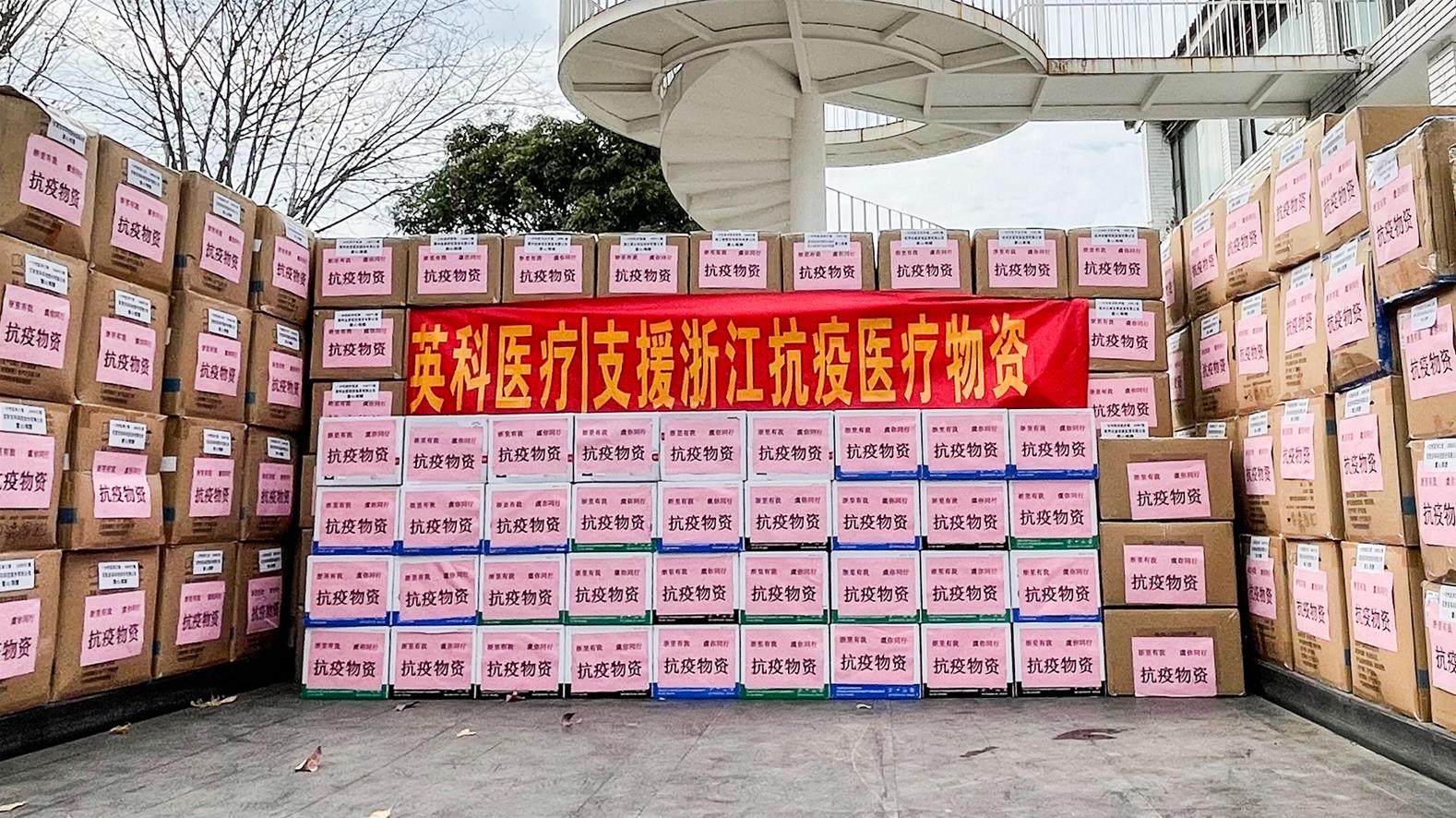 Recently, the epidemic situation in Xi'an has concerned countless people. INTCO Medical actively cooperated with Fosun Trade and the People's Government of Dinggang town in Zhenjiang city to help the front line of epidemic prevention in Xi'an at the first time. On January 13th, 2022, another batch of epidemic prevention supplies set out from Qingzhou base of INTCO Medical in Shandong. It is reported that 64000 medical nitrile gloves donated by INTCO Medical and Beijing AiEr Foundation will be sent to Shaanxi Rehabilitation Hospital and Shaanxi Geology and Mineral Hospital to provide medical supplies for front line epidemic prevention and control.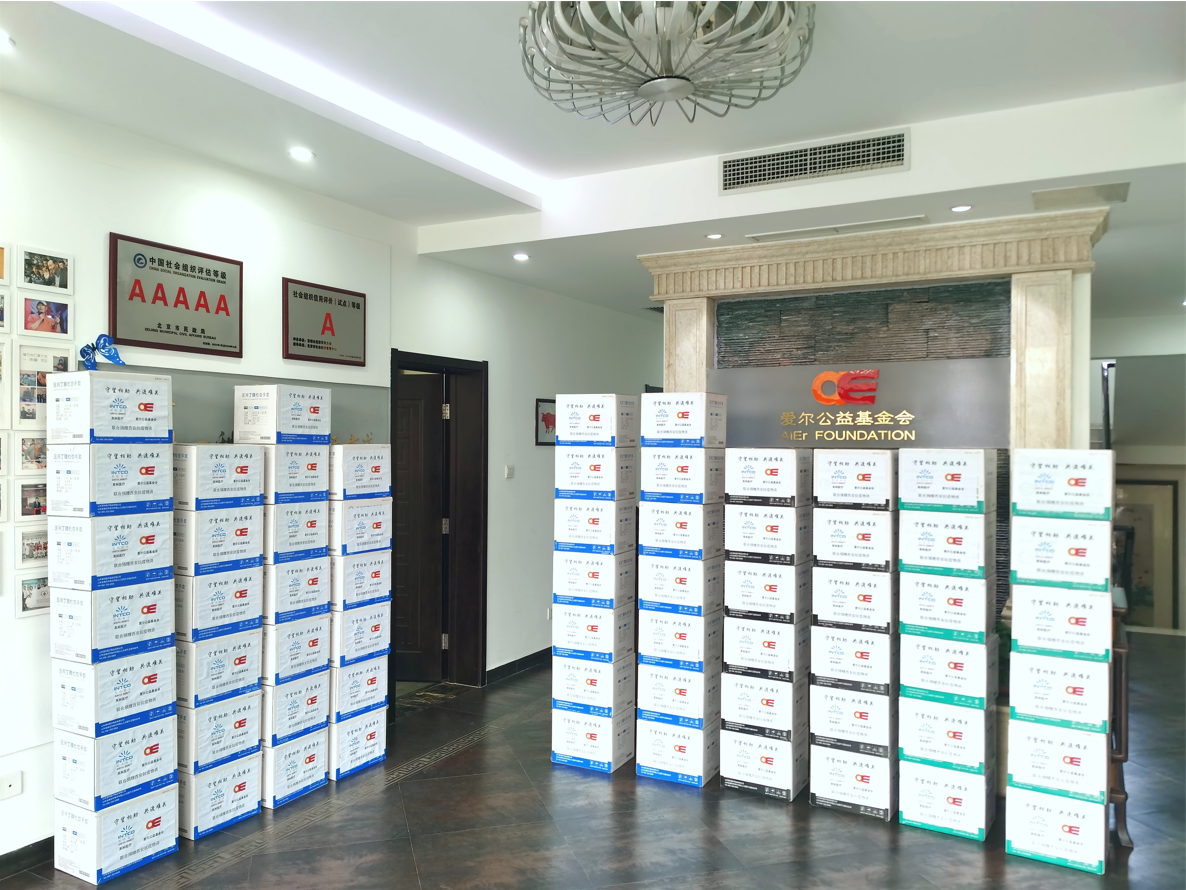 Boxes of medical gloves and other epidemic prevention materials provide security for people in the front line; A letter of thanks and a donation certificate show the deep friendship between the epidemic prevention front line, commonweal organization and INTCO Medical. Helping each other and overcoming difficulties together, INTCO Medical will not forget the original inspiration, and continue to contribute to win the epidemic prevention and control resistance war.