On December 22, 2020, INTCO Medical (stock symbol: 300677) donated 100,000 bottles of hand sanitizer gel produced at INTCO Zhenjiang Base to Juneyao Airlines in Shanghai.
In times of severe pandemic around the world and several imported cases in China, INTCO Medical has remained on guard as always. The donation aims to help domestic civil airlines to fight and guard against the virus.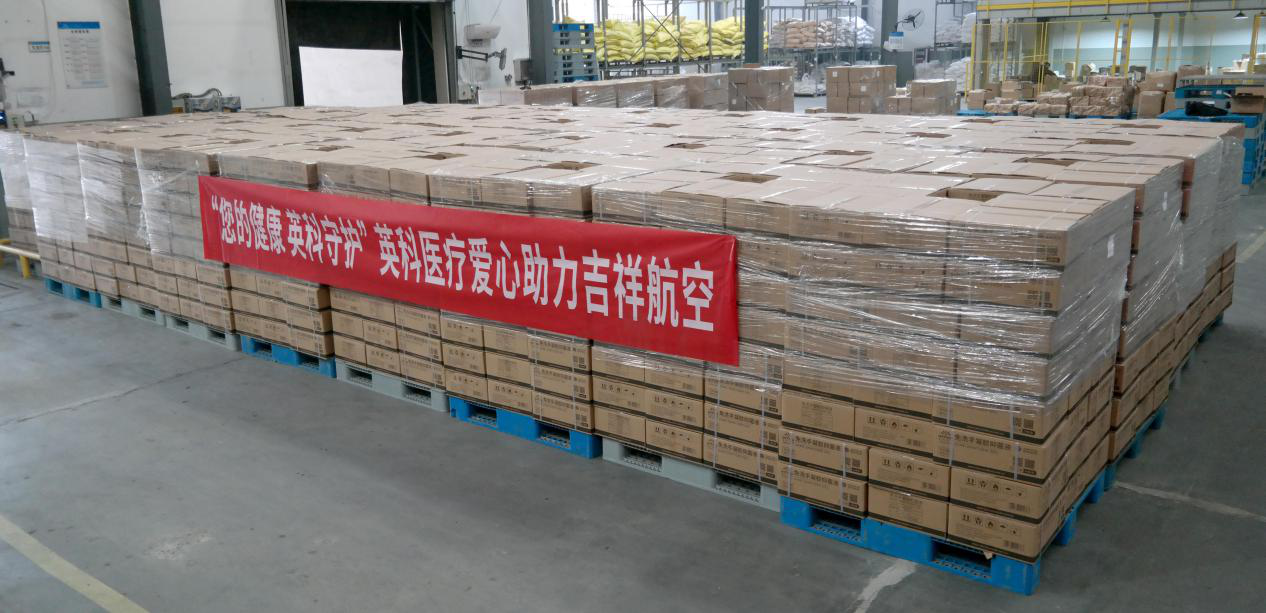 INTCO Medical, listed under Stock Symbol 3000677 in Shenzhen Stock Exchange since July 2017, is a high-tech manufacturer committed to R&D, production and marketing of disposable medical products and durable medical equipment with main business covering medical protection, rehabilitation nursing, physical therapy, disposable examination & operation products, etc. With 12 branches across the globe, INTCO Medical has sold products to more than 100 countries and regions in America, Europe, Asia, Africa and Oceania, providing practical products and high-quality services to over 2,000 global customers.