Year term of the "Brazil International Medical Equipment Fair (HOSPITALAR 2016)", is Germany's leading exhibition jointly organized by Medica. It is affiliated with the International Hospital Federation (IHF), in 2000 was awarded the US Department of Commerce, "trusted business show," the title, Brazil and Latin America's most prestigious medical supplies exhibition. Thousand Brazilian and international exhibitors to participate. 2015 Brazil medical equipment exhibition in four days exhibition period, there are from 54 different countries, 1250 exhibitors, and attracted more than 92,000 visiting manufacturers and buyers from all over the world, more than 30 percent growth in 2015. On 82,000 square meters of exhibition area presents the General Assembly the most modern technology and products, successfully reached US $ 3.2 billion of transactions during the exhibition, more than the previous growth of 8%.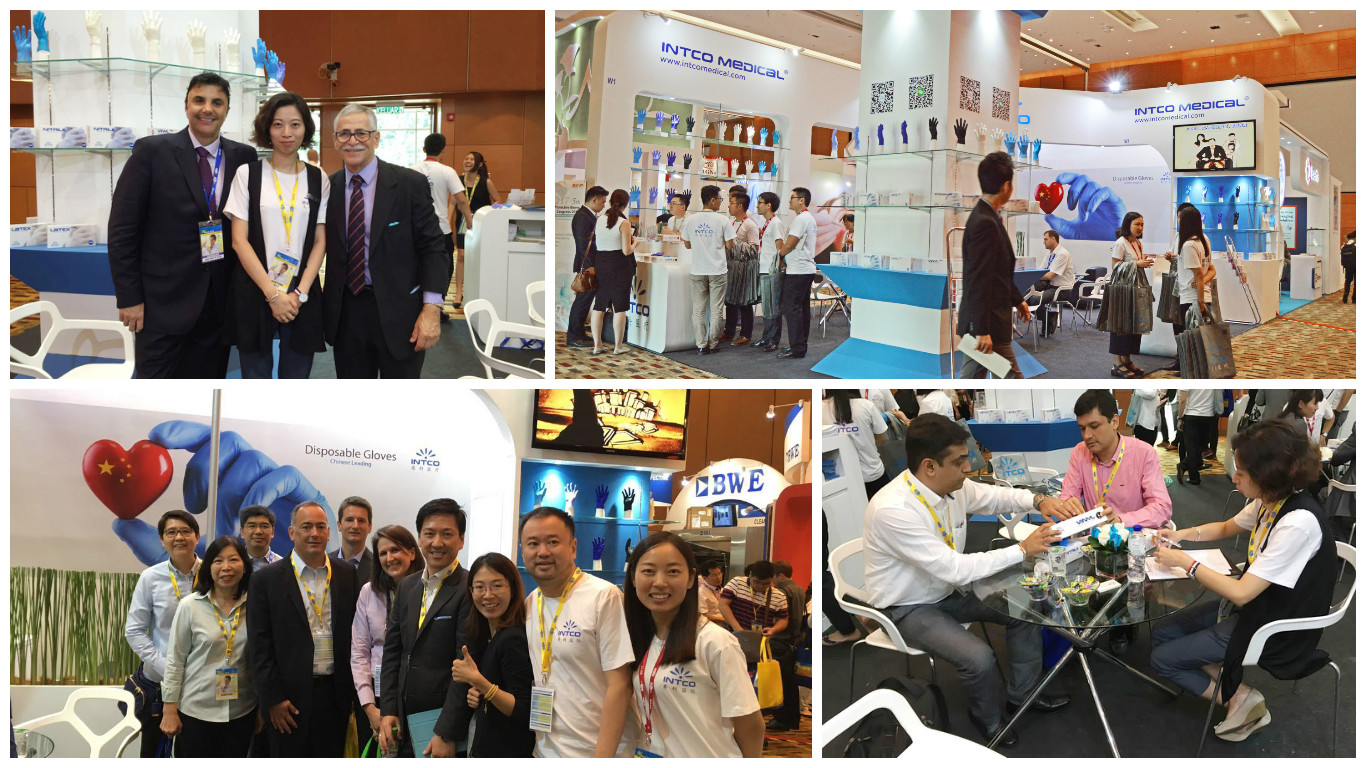 Brazil is South America's most shining star, especially in the health care above, has a unique potential, it is estimated that until 2016 the growth rate will remain 13%, so the 19-22 May 2015 held its twenty-first HOSPITALAR more with careful preparation, hoping to meet the Brazilian and South American population at large and diverse health care needs. The exhibition will present the latest medical technology products, and provide the best opportunities for vendors in close contact with the consumer, to the day in the case of budget tightening, and constantly improve the quality of medical services.
INTCO Medical is a leading Chinese manufacturer of disposable medical gloves, durable medical equipment manufacturers, medical supplies specialist. China has the latest generation of glove production lines and automation equipment, from raw materials, production, energy, logistics and other sectors, the implementation of strict management to ensure more competitive medical products.
Since the last century, the establishment of the 1990s, INTCO medical as in the United States, Japan and Europe in more than 100 countries around the world, providing quality products and services, has accumulated a wealth of experience in customer service, is the world's largest medical equipment distribution Suppliers Mckesson main suppliers, 2015 Mckesson Supplier of the Year award, the main customers include Mckesson, Medline, Omar, Rays and other internationally renowned dealers.